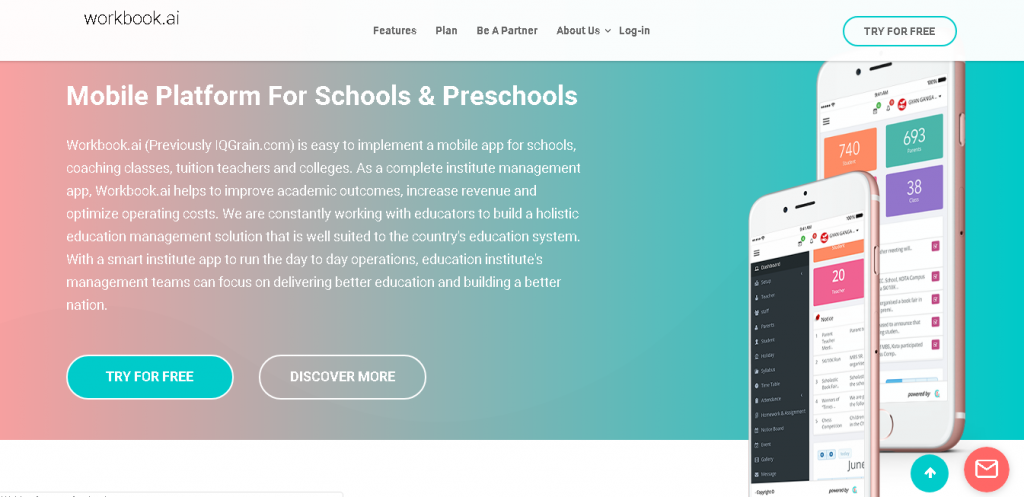 Market Dynamics

India is one of the largest countries in the world, boasting of a vibrant young student population & workforce. With a rapidly developing economy, improving infrastructure & favourable demographics, it is poised to take the centre stage in world affairs. This is placing a huge pressure on the Indian education system, which draws very heavily from the legacy of British education system. While there has been rapid advancement in the realms of technology and communication across industries globally, the educational sector has not fully embraced technology for improving content creation, knowledge delivery and learning outcome assessment. However, of late, edutech entrepreneurs, or edupreneurs having risen up to the challenge and created customized solutions for educators.

Client Profile

The vision of empowering the education sector with a smarter, cost-effective & scalable management solution is what drove, Prince Jain (Founder, Fireant Networks) and, Amit Aggarwal (erstwhile co-founder, Fireant Networks and founder, OpenCubicles Technologies) to collaborate for this challenging project. They ideated, created and launched Workbook.ai (previously IQGrain), a comprehensive  institute management app. Workbook.ai was created with the intent of helping educational institutions of all types and sizes to modernize and automate their operations. The aim was to deliver measurable results across all areas like improved academic outcomes, increased revenue and lower operating costs.

Client Requirement/Business Problem

Being a self-funded startup in a competitive, slow-adoption market with well-funded large edutech ventures, Workbook.ai had to ensure that its capital and operating expenses were as low as possible. While the costs had to be controlled, there was no possibility of creating a sub-standard, me-too solution in such a competitive landscape. Workbook.ai had to be ahead of the learning curve with better usability & customization for educational institutions of diverse types.

Empowered by OpenCubicles!

The synergies of Fireant Networks and OpenCubicles Technologies were a sight to behold! Tapping into their extensive experience in the realms of software development, project management & domain knowledge, Prince and Amit created a SaaS based educational institute management solution. AWS cloud infrastructure made it robust, economical and highly scalable. The smallest details related to the educational sector were studied with regularly solicited inputs from industry stalwarts to ensure coverage of maximum use cases and scenarios. A modular approach was followed and new features are still getting added to the base product. New age technology including Artificial Intelligence (AI), Machine Learning (ML), Big Data etc were integrated into the solution to make it Workbook.ai an industry-disrupter!

Workbook.ai is growing at an enviable pace and has recently gone global. The product is being continuously improvised with the inputs and support of all stakeholders.